A few days after Hurricane Maria devastated Puerto Rico in late September, a group of five people met at Edgeboro Moravian Church expecting to discuss some of the upcoming events taking place in the congregation's ongoing food ministries. What came out of that conversation was an expressed desire to reach out to those directly impacted by the recent hurricanes and a loose plan on how to do so—send some kind of donation down to Puerto Rico.
The very next day, that plan had changed. Local newspaper articles began appearing, saying people were fleeing Puerto Rico and coming to the Lehigh Valley. Pastors Tracy & Rhonda Robinson of Esperanza for Bethlehem, the Moravian Church's Latino ministry on the south side of Bethlehem, were hearing the same things from people in their congregations. They expressed their need to help take care of the people who would be coming.
They recognized that Puerto Rican households in their community would soon be hosting extra people for an extended amount of time. These households would quickly need extra hygiene, cleaning, and common household supplies to help those coming to the Lehigh Valley.
Just days later, several local Moravian congregations decided to help. Over the span of a month, supplies would be collected for the impacted households. At the end of that month, all donated items would then be taken to Esperanza where they would be sorted into "Welcome Kits" and dispersed to households as there is need.
Seven different Moravian congregations collected items; members from six of those congregations came to Esperanza on November 5 to take the project further. The worship service that evening became the service of organizing and packing items.
In total, 45 "Welcome Kits" were made—laundry baskets stuffed to the brim with different items including pillows, towels, bed linens, cleaning products, soap, personal hygiene products and more—but the results were more than that.
More items were donated than there was room for in the kits. Monetary donations were also made and used to purchase grocery gift cards—but the results were more than that.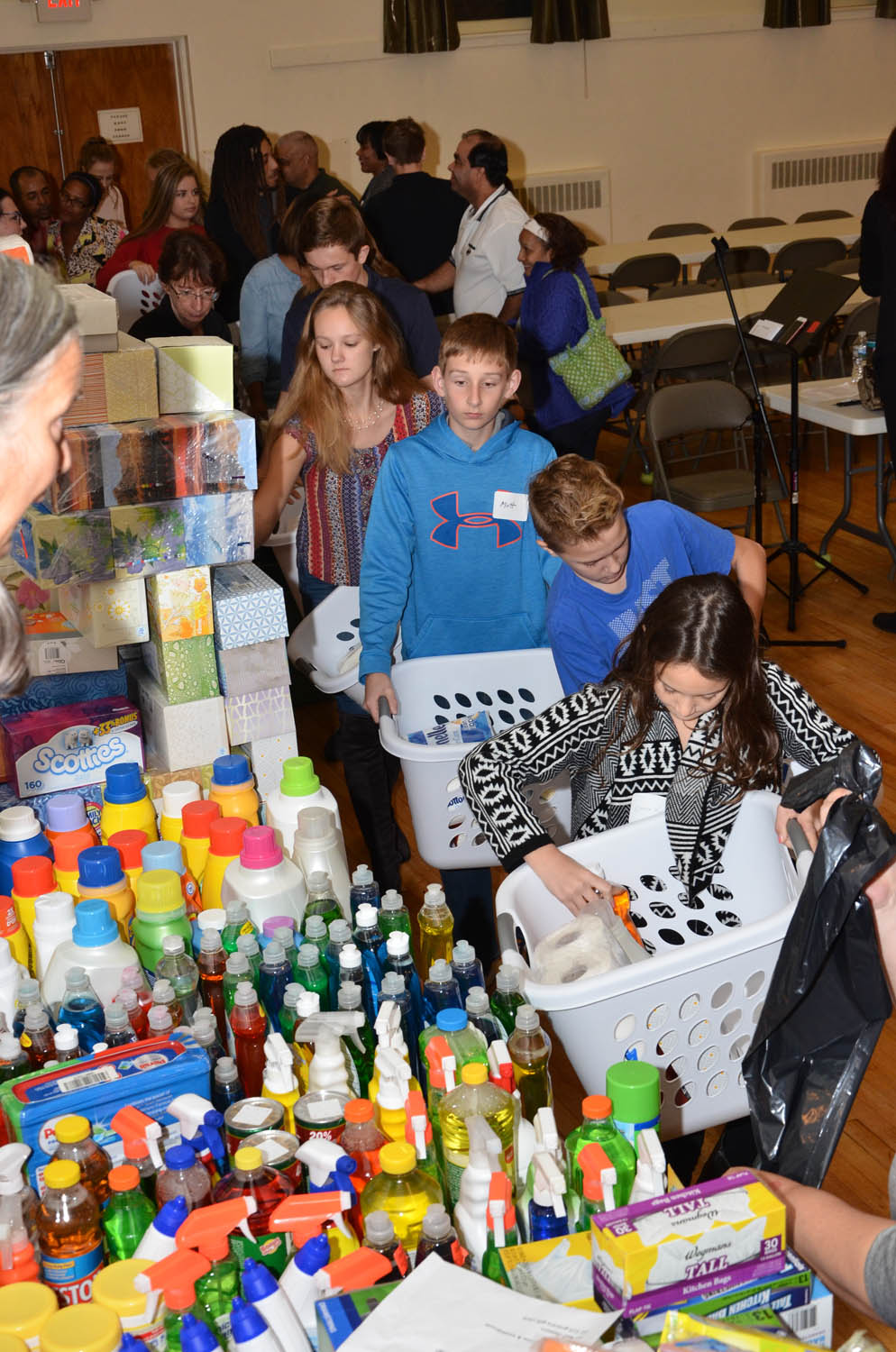 Edgeboro Moravian Church incorporated an existing ministry into the night, too. In the past year, members at Edgeboro have been making peanut butter and jelly sandwiches for the local soup kitchen for individuals who eat lunch there to take with them as they leave. Over 200 sandwiches were made that evening—but the results were more than that.
At the end of this two-hour event, it was not about how many kits or sandwiches were made. It was about the people. The relationships formed that night and the welcoming presence that was beginning to show as Moravians in the community will last much longer than any of the supplies collected. And that will need to last longer, because the ministry of welcoming is not over. More than 75 Puerto Rican children have already registered in Bethlehem Area Schools and that number is expected to rise.
As someone who participated and helped organize the effort, I had no idea what to expect. I did not know how many items we would collect, exactly who we were collecting items for (after all, some are not even here yet), how many kits we would make, what the kit-packing event would look like, or how many people would show up to help. I knew there would be details that were given no thought and questions that were not going to be answered. Things seemed to be unfolding so quickly because of our effort to make a timely response for when people would begin to arrive.
I was truly moved by the willingness of others to do something in the face of unanswered questions and unpredictable results. Yet that pales in comparison to the unknowns a non-English speaking Puerto Rican child must be facing after losing their home and moving north. Keeping that in mind, I could not get the phrase that Jesus said to the sheep and the goats out of my head-—"I was a stranger and you welcomed me" (Matt. 25:35). Quite often, I worried if this was going to be a sufficient welcome for people who had lost nearly everything. Would our meager offering be enough?
I still have no idea, but what I witnessed that evening gave me hope. I witnessed basket after basket being filled with supplies, with extra supplies to spare. Seeing that made me think of something else in the gospel of Matthew involving Jesus, extra, and baskets…the feeding of the 5,000. We all know how that turned out…"all were filled."
May Christ's guidance and blessing be with us all in his Church as we continue to live and serve with faith, love and hope.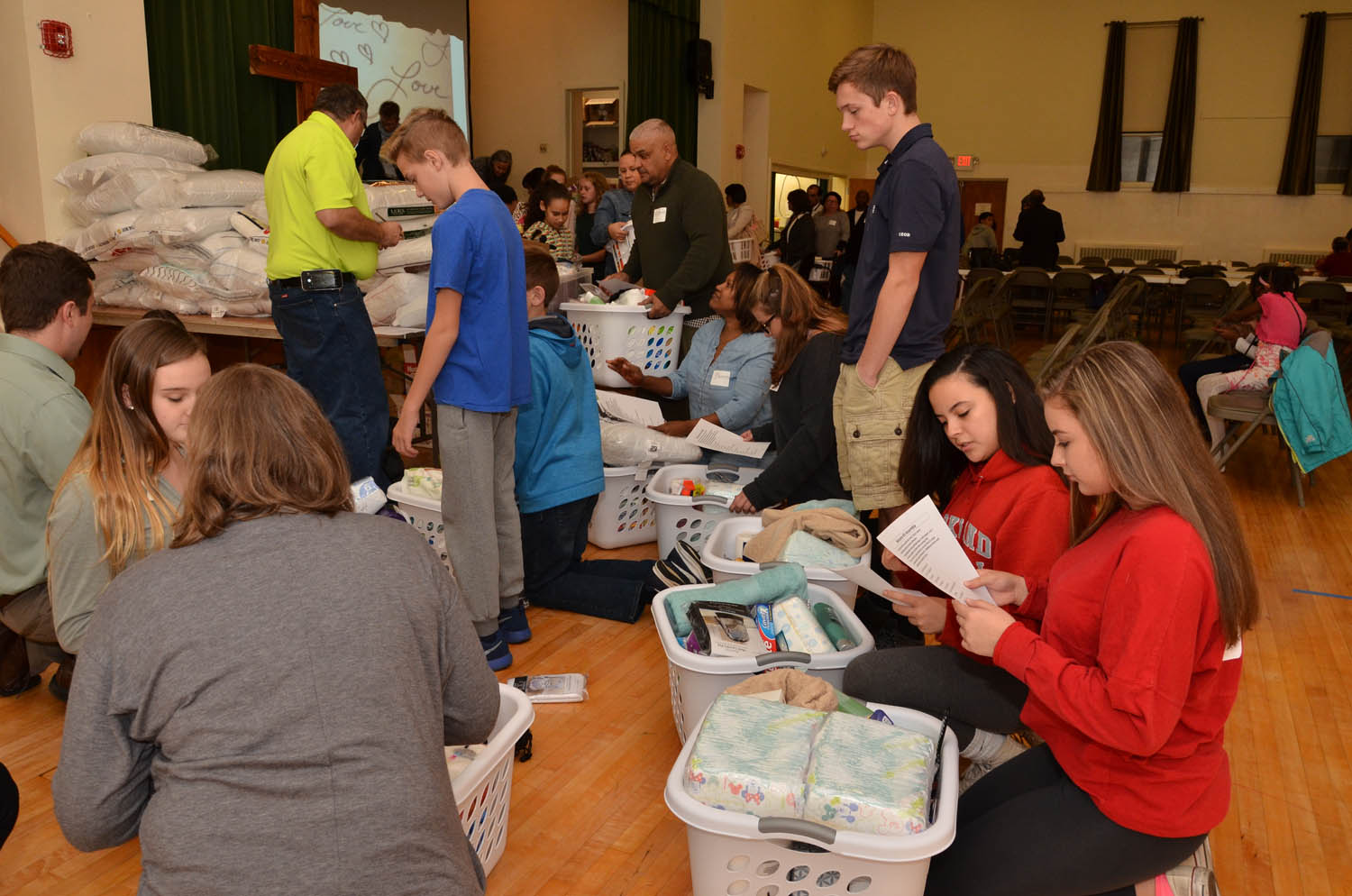 After the event, Pastor Tracy shared this: "Thank you so much for standing in the gap for all those who are in need. Thank you so much for starting this for us. We were feeling overwhelmed by the scope of the needs, and did not know what to do for our people on the island and here in the Lehigh Valley. However, you surely stepped up to the plate and hit a big home run. Our families are very grateful.
"It was so much joy for us to watch how things unfolded at Esperanza," continued Tracy. "The gift of service that each church group brings is phenomenal and uplifting. My hope and prayers are that we would be able to do this again as the need arises. That we will continue to stand up together for a good cause that changes lives, and make a positive impact for Christ, not only to those who are the recipients, but also to us who are doing the services. Thank you once more."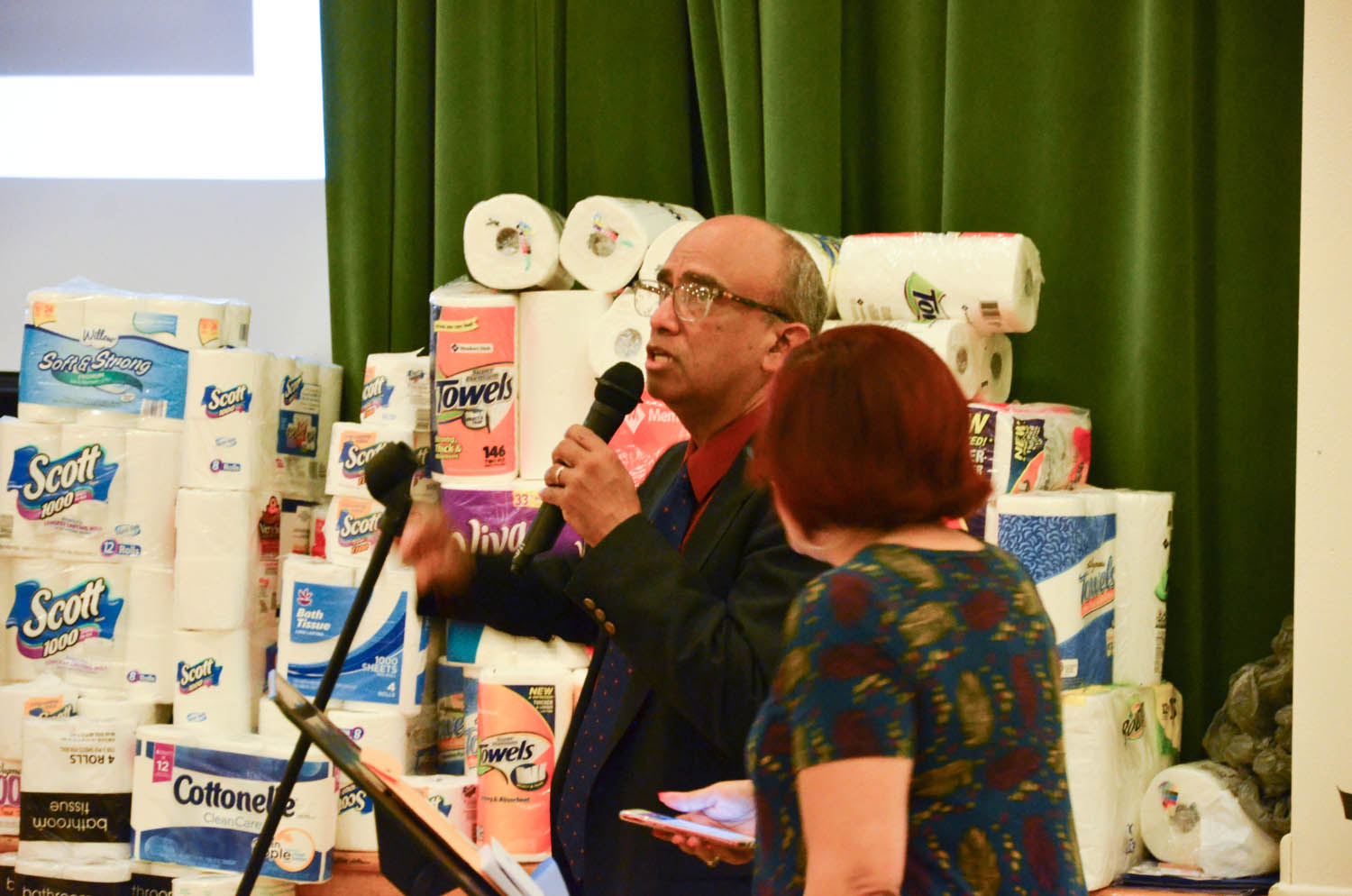 Editor's Note: Tracy estimates they have helped more than 80 people with resettlement needs. The local high schools are now recommending those registering for classes from Puerto Rico contact Esperanza for Bethlehem for assistance. The need continues, and the Robinsons would welcome any assistance.
The Rev. Dan Miller is pastor of Edgeboro Moravian Church in Bethlehem, Pa. Photos by Mike Riess, IBOC.