As the culture in North America changes, so too does the way our neighbours engage in their faith.
The Common Ground Community Café, co-founded by the Revs. Ian and Eileen Edwards, with support from the Moravian Church Northern Province, was developed as a creative response to a cultural desire for spiritual conversation and community in a more accessible setting.
Since opening the Café nearly two years ago, it has become a staple in the Sherwood Park community in Alberta— a place of refuge, peace and spiritual support for many neighbours who don't have a church home.
As a not-for-profit company, the Café has three primary goals: Foster community through a shared space, provide resources and invest in the community and provide a safe place for spiritual exploration and support.
From a distance, the Café seems like an ordinary business, selling coffee, baked goods and other menu items. However, once you set foot into the building it doesn't take long to see the uniqueness of the Common Ground Community.
"When I walk into the Café I feel God," explained one regular customer and community participant.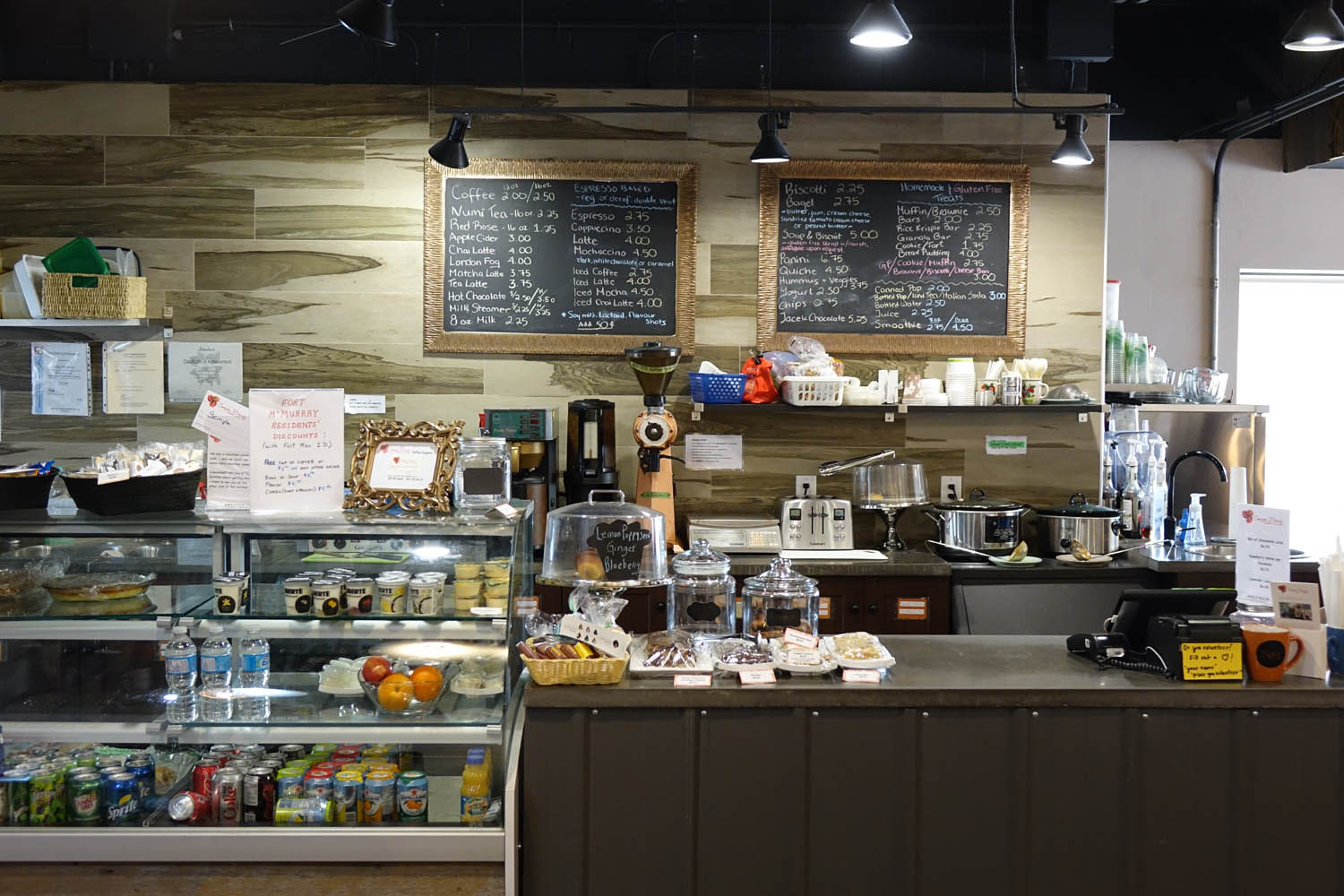 In the past two years the Edwards' have provided spiritual support and counsel to more than 50 neighbours through their ministry at the Café. There, they meet neighbours in their everyday environments, developing relationships through conversation, counsel and support.
The Café fosters both community with God and community among its customers. The Café provides opportunities for those coming in to cultivate relationships with one another. For example, the Café hosts popular regular events such as Family Game Nights and Open Mic Music Nights.
Additionally, the Café hosts community workshops. For instance, this fall we partnered with the local library to create Free Little Libraries. Neighbours came together to transform old newspaper stand boxes into miniature libraries – distributed across the community – where anyone can take or leave a book.
Whether playing board games or learning a new craft, these opportunities are bringing neighbours together to learn, grow and fellowship.
And, as a not-for-profit company, the Café also contributes to the financial welfare of the community. Set for growth, the Café is structured to donate 100 percent of net profits to local charities. The Café is able to offer these grants, in part, because it operates largely on volunteer support.
The Café enlists volunteers to serve most café roles, from baristas and pastry chefs to committees managing art installations and events. Encouraging volunteer led operations not only increases the investment neighbours have as collaborative co-owners of the Café, but also reduces expenses. The Café has more than 50 volunteers who donate their time and talent each week!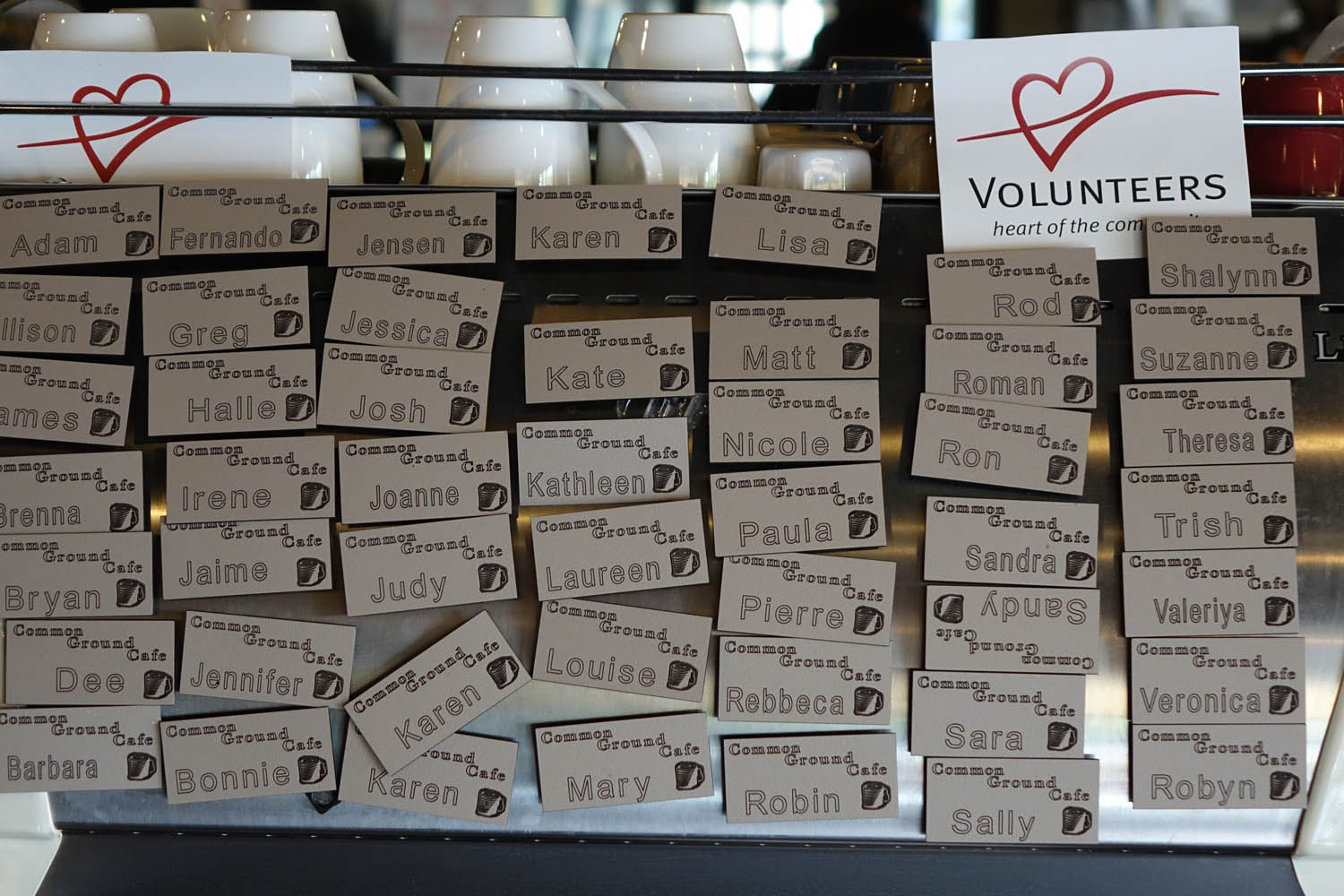 Following Christ's call to give all that we have to help further the Kingdom, the Café also utilizes its indirect resources to benefit the community. For example, the Café partners with a local farmer as an access point for distributing affordable produce boxes weekly to households.
Although the Café has partnered with more than 16 agencies to host 11 workshops, 106 events, and showcase nearly three dozen artists and artisans' work, the most valuable asset the Café provides the community is a safe place for neighbours to explore faith and access spiritual support.
While the Café sustains its general operations through sales revenue, the ministry of the Revs. Edwards relies on ongoing support from the Moravian Church and fellow individual members of the Church.
Currently, we are raising $55,000 for our Coffee+Christ=Community Campaign. Every dollar gifted towards this project will be directly invested into the ongoing ministry of the Café for the coming year.
Both your financial and spiritual support is vital. Please keep the Edwards' and the Café in your prayers. You can also make donations via the online GoFundMe page at https://www.gofundme.com/commongroundcoffee
Donations from USA may be made payable to: Moravian Church Northern Province Attn: Finance Office, P.O. Box 1245 , Bethlehem, PA 18016-1245. Canadian donations should go to Andrea Stremich, 600 Acadia Dr. SE, Calgary, AB T2J 0B8. Please make sure to designate your gift to Ministry at Common Ground Café.
The Common Ground Community Café was borne from a desire to reflect God's love in our community, and with your love and support we will continue to transform lives and grow the Kingdom of God.
The Rev. Matt Gillard is pastor of Heimtal Moravian Church.  
From the June 2016 Moravian Magazine