At a Moravian Church in downtown York, Pa., children with sensory processing disorders (and those who care for them) have found a space to learn and grow.
Thanks to the efforts of the First Moravian Church of York congregation and its pastor, the Rev. Sayward Lippincott, the church has transformed several unused classrooms into special "sensory rooms."  These therapeutic spaces include equipment and resources to help students with special needs calm and focus themselves to be better prepared for learning and interacting with others.
This offering at York started with Sayward's son, Spencer. "Our youngest son, Spencer, has a severe speech delay and a mild sensory processing disorder," explains Sayward. "In working with therapists and groups that help with his condition, my congregation and I met more and more families going through the same struggles and victories that we were. We noticed a need for a community and a place where these children and families could share with one another.
"At First Moravian Church, we believe we are all fearfully and wonderfully made by God," continues Sayward. "Just as the psalmists writes in Psalms 139:14 'I praise you because I am fearfully and wonderfully made; your works are wonderful, I know that full well.' God has made each of us a beautiful creation. But we live in a world that says some are better than others, some will go farther than others, and some are more deserving than others.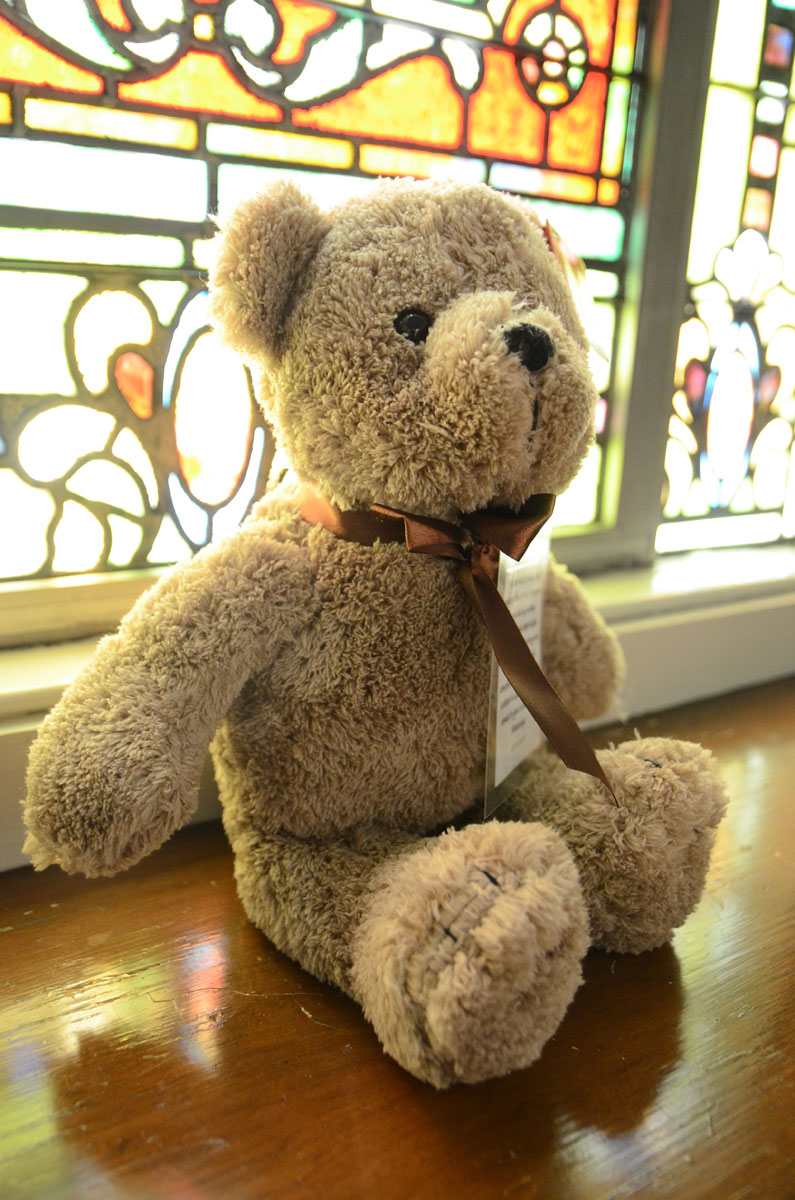 "As Christians, we know better! We try every day to live lives that reflect our love for God and our love for others. We also understand that there are times when the church consciously or unconsciously can be like the disciples who held back the children from coming to Jesus (Matthew 19:13-15). It is out of our love for God, our love for others and wanting to move aside any hindrance, that we looked for new ways to help."
Sensory rooms
The sensory rooms grew out of an effort to create a space that therapists could use with their clients and where playgroups could be formed to help children with social skills. While considering developing this space at York, the congregation held a community dinner bringing together Early Intervention (the York County program for children with developmental needs), the York Public Library and private therapists to provide advice and support.
In 2017 and 2018, with help from Eastern District Executive Board, York First turned old classrooms into two different sensory rooms – one as a quiet, calming space, the other for play and action. These spaces are specially designed to help reduce disruptive behavior, improve focus and learning, and address some of the challenges of ADHD, learning delays, sensory issues and autism.  Local therapists and community groups can reserve these rooms online.
York First also hosts a Sensory Play Group, collaborating with the York/Adams County Early Intervention Program and Connections Early Interventions and Supports.  Several times a week, this group brings children and families to the church building, allowing children to interact while receiving the specialized interventions they may need.
In addition, this group provides an opportunity for parents to interact with each other and find a place of support and education. A sensory resource room is also available, with books, toys and other resources that families can check out and use at home.
Wiggle Pews
York First also implemented something called "Wiggle Pews" to help children more easily participate in worship. "Our Wiggle Pews were the very first element we, as a church, put into action," says Sayward. "These Wiggle Pews are for families to sit with their children as they explore and participate in the worship service.
"We know kids wiggle, make noises and get bored. But we also know that children listen and absorb more than we realize. When children see their family participating in worship through prayer, singing, greeting one another, listening to the sermon or looking up the scripture reference, children learn how to actively participate in worship."
Wiggle Pews have books and quiet toys for children to play with during the service. Parents may use the nursery or the sensory rooms before, during or after the service if their child needs some space, self-granulation or a diaper change. If parents do use the nursery or sensory rooms during worship we would like everyone to come back and rejoin the worship service when they are able.
Creating space
The sensory rooms and Wiggle Pews help the York First congregation connect to the community.  The playgroups and other activities using the sensory rooms bring people into the church during the week and introduce them to what the congregation has to offer.
"The congregation continues to pray for our sensory room program and how it can expand," says Sayward.  "If there is a need, First steps up and meets it.  We are currently working on little ways the congregation can make a significant impact on the families who attend the sensory rooms."
To learn more York First's sensory rooms, visit http://www.yorkfirstmoravian.org/ or contact Sayward at [email protected].