A congregation worshipping in St. Paul, Minnesota has formally voted to become the Northern Province's newest Moravian church.
After more than a year of exploration and prayerful discernment, along with extensive conversations with the Western District Executive Board and Provincial Elders' Conference, the Roots Congregation in St. Paul will become the Roots Moravian Church in early March.
Led by the pastoral team of T.C. and Osheta Moore, the Roots congregation, which had been affiliated with the Evangelical Covenant Church, was searching for a denominational home that would be in line with their expansive welcome of all persons. They found such a home with the Moravian Church Northern Province and have spent a year learning about Moravian life and witness, history, practices, and polity.
"Roots is community of 'misfits'—people who have felt left out, pushed aside, too much, or not enough in other Christian spaces," says T.C. and Osheta. "Though we come from a wide variety of different backgrounds and have diverse identities, we're united in our love for God, one another, and our neighbors in the Twin Cities. We're overjoyed to join the Moravian family of churches because it feels like a home filled with both meaningful traditions and space for our misfit-ness. Let's follow the victorious Lamb together!"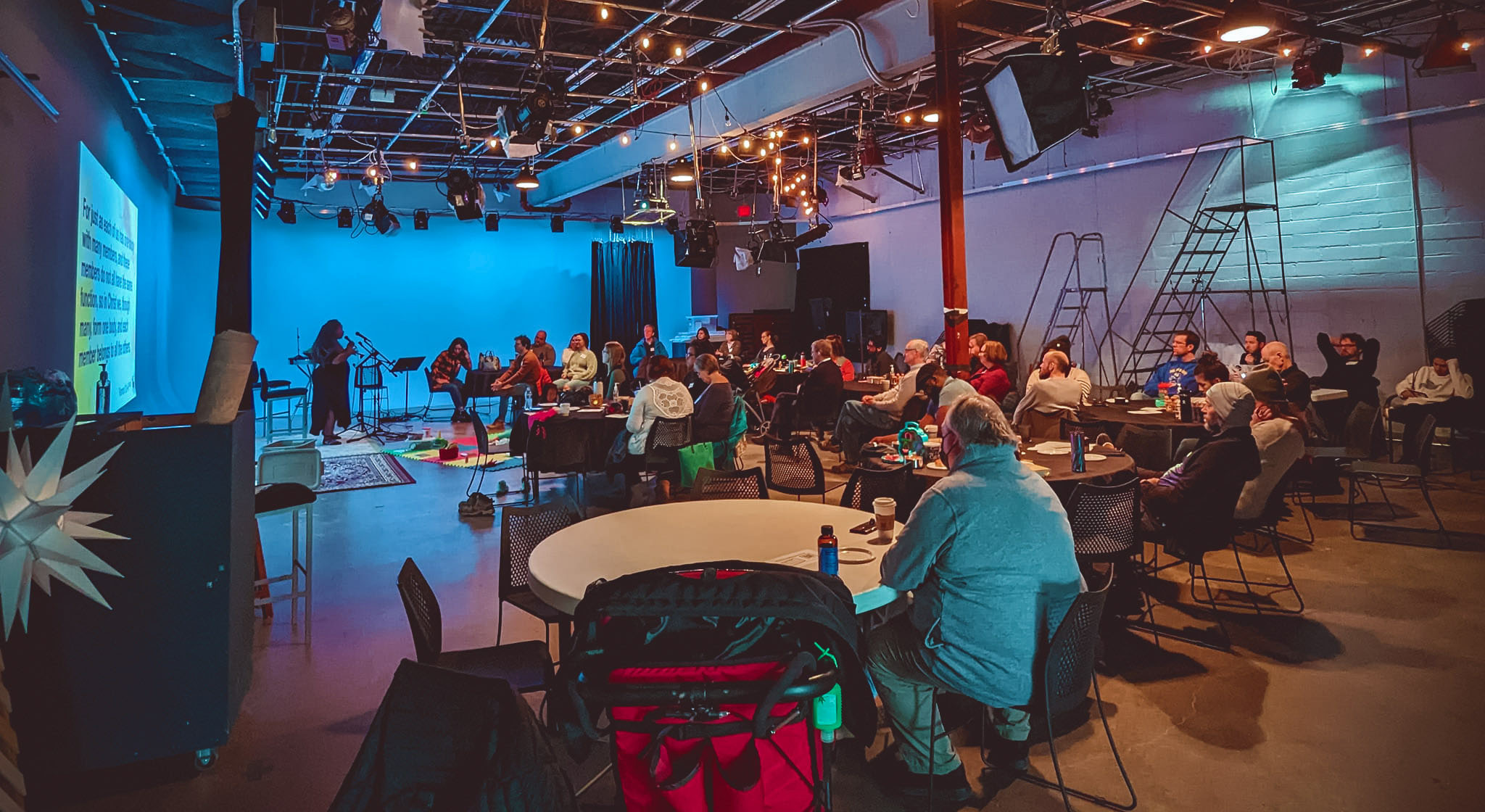 Throughout the past year, T.C. and Osheta met (via Zoom) with the WDEB and PEC, have asked thoughtful, respectful questions to help in their discernment and have been warmly and enthusiastically received by all they have met. Both Rev. Dr. Betsy Miller, president of the Northern Province Provincial Elders' Conference and Rev. Bruce Nelson, president of the Western District Executive Board, worshiped with the Roots congregation and answered members' questions in preparation for the Town Hall vote that unanimously approved becoming a Moravian congregation.
"It has been a delight to walk with T.C., Osheta, and the congregation in their discernment process," says Betsy.  "Their curiosity and interest in joining with us is bringing fresh energy and excitement to who God is calling us to be.
"We invite your prayers for the Roots Moravian Church as they finalize their Charter and Bylaws and as T.C., an ordained pastor in the Evangelical Covenant Church, and his wife Osheta, on their pastoral staff, complete the credentialing process to be received onto the Roster of the Moravian Church," says Betsy. A delegation from the Roots Moravian Church will be in attendance at the Northern Province Synod in June, 2023.
To learn more about the Roots congregation and hear a series of sermons by T.C. sharing about the Moravian Church, visit https://rootsmc.org/