BY AMY WALTON |
I was recently cleaning out some storage bins in my home when I came across a couple books I had as a child from Vacation Bible School at Mayodan Moravian Church. One is about the church, and the other is about missionaries. I suppose I held onto these books for sentimental reasons (VBS was always a great time!), but I sat down and thumbed through them again.
This trip down memory lane got me thinking about how mission-minded the Moravian Church is. Count Zinzendorf took in a group of Moravian refugees in the early 1700s at his Herrnhut estate and transformed them into a missionary church, thus largely igniting the modern missionary movement and sending the first missionaries to the Caribbean. Today, the Moravian Church has missionaries and missions all over the world.
When I was growing up, we'd often sing mission-focused hymns in church, such as "From Greenland's Icy Mountains." Even as a young child, I knew such songs spoke of carrying the Gospel around the world; but it wasn't until I was around 9 or 10 that I started to develop a somewhat personal connection to missions through UNICEF, The United Nations Children's Fund (formerly the United Nations International Children's Emergency Fund).
My daddy was the Sunday School superintendent at the time, and he thought us small town children needed to expand our horizons by learning about the greater world and helping children in need. For a few years, my friends and I would comb the streets of our little town, toting our orange coin boxes and greeting opened doors with "Trick or Treat for UNICEF!" For the residents who did not know about UNICEF, we'd attempt to give them a brief education. Granted, this wasn't a Christ-centered effort per se, but we were being Christ in a way by helping those who greatly needed help.
As the years went on, we learned more about missions through pastors who'd been in the mission field—especially in Central America– and we communicated with a former youth group leader who served as a registered nurse at a clinic in Honduras. As a youth, I sometimes prayed to God asking Him NOT to send me to a Third World country to minister to others. No, I wasn't about to give up boys, cute clothes, and everything else that typically goes along with being a teenage girl; but I did enjoy hearing the stories of those who had served in such nations.
As an adult, I've continued to be moved by the experiences of people who have served as missionaries, both in the States and overseas. I contribute to several Christian missionary-based nonprofits, including one that helps supply clean water to villages in a remote area of Africa, a ministry that reaches teens for Christ in the Caribbean region, and missionaries who work with active duty and retired military service members who are navigating PTSD and strained marriages.
As I get older, I think a lot about what the church refers to as the Great Commission, Jesus's words to his disciples that are found in Matthew's Gospel (Matthew 28: 16-20):
Then the eleven disciples went to Galilee, to the mountain where Jesus had told them to go.  When they saw him, they worshiped him; but some doubted. Then Jesus came to them and said, "All authority in heaven and on earth has been given to me. Therefore, go and make disciples of all nations, baptizing them in the name of the Father and of the Son and of the Holy Spirit, and teaching them to obey everything I have commanded you."
That's a pretty weighty order, one that I used to think I could never do. Make disciples of all nations? Okay, that would require a lot of money and freedom to travel. Baptize someone? I'm not an ordained pastor. Teach people to obey everything Jesus commanded? I don't even recall everything He taught.
The two greatest commandments our Savior gave us are to love God with our entire being and to love our neighbors as we love ourselves. THAT we can and should be doing every single day.
Here's a truth: Our mission fields are right within our fields of vision!
Look around you, starting within your home. Are you projecting the light and love of Christ to your family? How so? What about your neighbors who live beside, behind, or across the street from you? Do you reach out to them in a spirit of hospitality with smiles and kind words? Think about everyone who is typically in your sphere of influence or your usual environments—colleagues, the parents of your children's friends, your fellow church members or visitors to your church—or anywhere you go, including the grocery store where you usually shop. Acts of Christian love are powerful, and when we build relationships with people, we can start to share the power behind those acts of love—Jesus.
We are commanded to live the Great Commission, but we all can't go or don't feel called to go to the corners of the earth to do so. We must be thankful for those who do step out to serve in foreign lands and in the poorest areas of our country, but we need look no further than who's right in front of us at any given time. They are our mission fields withing our fields of vision.
We have work to do. May we love fiercely. May we extend grace and mercy to a hurting world. May we share Gospel truths and teachings in a spirit of love.
And may we always be mindful of the mission fields within our fields of vision.
---
About the author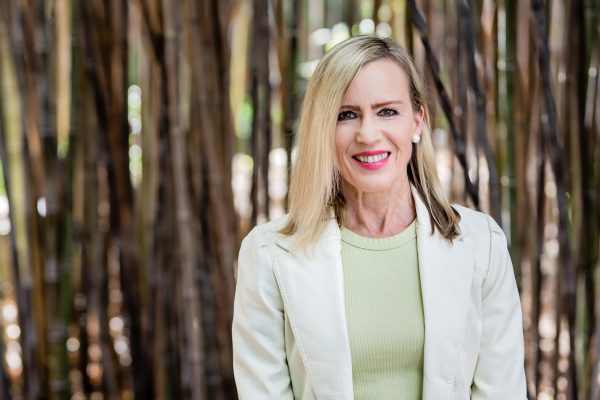 Amy Walton is a certified life coach, certified Christian life coach, speaker, and writer who has lived in coastal Virginia for nearly 30 years. A native of Mayodan, North Carolina, she was baptized, confirmed, and raised in Mayodan Moravian Church, where she remains an Associate Member. Connect with her at www.HolyGrounding.com or [email protected].
---
Requests for republishing, click here
Want to volunteer to write for us? Click here