BY AMY WALTON |
For the past two Christmases I have stayed home in coastal Virginia, absent from my immediate family in Honolulu and most of my extended family in North Carolina.
I have worshiped at my church, gathered with different groups of friends on Christmas Eve, and have been welcomed to the tables of a couple dear families on Christmas Day. These celebrations were very different Christmases from those past– when I was always with family– but I lived in the beautiful moments of celebrating Jesus's birth and became a part of others' holiday traditions. It was truly lovely and special!
As beautiful as those gatherings were, though, they paled compared to the final moments of Christmas Eve both years.
Why?
Because after returning home, I'd watch a Christmas movie, then spend the final moments of the evening alone with my thoughts, waiting in eager anticipation of the birth of Jesus. I placed his sweet little image in the empty manger of my nativity. There was a beautiful holiness in the air as I lovingly laid the baby in his pile of plastic straw!
I recalled having a conversation a couple years back with a friend whose family lives far from her. When I lamented having to remain home that first Christmas after the pandemic hit, she shared with me that she typically spends every Christmas Eve by herself, adding that the final moments of December 24th are always special to her because she is alone with God, and she feels like she's welcoming Him into the world as she sits by her Christmas tree alone.
This coming Christmas, I return to the island of Oahu, five months after my last visit. I will celebrate Jesus's birth with my sons and my granddaughters, and I can't wait. However, I do think about my many friends who will be alone, some fully alone and others entering an empty house after celebrating with friends.
If you are alone this coming Christmas Eve, consider the following:
How can you spend quiet, precious moments on the threshold of the birth of the King of Kings, leaning into the miracle of Emmanuel… God is with us?
Let's imagine you arrive home from a Christmas Eve service, perhaps the lovefeast and candle service, and maybe a gathering with family or friends. You enter your quiet residence and feel a bit blue, lonely, and knowing that many are all cozy with others in their homes. It can be a strange and isolated feeling, but know this…
You are sitting on the threshold of the coming of the King of kings!
According to Merriam-Webster, one of the definitions of the word threshold is "the place or point of entering or beginning." Yes, we know Jesus entered the world over 2,000 years ago, but we celebrate His entry every year.
Picture yourself sitting by your tree or fireplace or just on your sofa, giddy with anticipation over this miracle that we replay year after year. As the clock hits midnight, you realize the big moment has arrived. You fold your arms as if you're cradling a baby, and you hold the baby, a baby that is unlike any other being to ever be birthed. This baby is Jesus, Emmanuel, God is With Us, the Word who became flesh, the great "I Am," the Alpha and the Omega. Imagine holding Him… God in the flesh. How do you feel? What does this birth, this baby who has crossed the threshold from heaven to your home and heart, mean to you and to the world?
You sit there, cradling this infant next to your heart, then you arise, and lay the baby carefully in the manger of your nativity (you can actually place your Baby Jesus figure in there). You take a deep breath and maybe sing, "O, Holy Night" or another tune that speaks of this birth. You ponder what this worldly entry means to you and to the world.
And you can leave Him in His manger to sleep, knowing that He really lives in your heart and that this new day will be a bit brighter because He has crossed the threshold and entered the world.
As Christians, we know that Christ will return one day, crossing the threshold for a second time in a very big way. Welcoming Him each Christmas Eve in a very quiet but joyful way can be a truly meaningful experience and good practice for the day He will return and suffering as we know it in this life will end.
We have an opportunity every day to renew the coming of Emmanuel over the threshold of our hearts. We can also usher Him over that threshold each Christmas Eve, remembering how God became a human and crossed the boundary between heaven and earth.
And one day, He will return, piercing the threshold of earth again and recrossing it carrying His bride, the Church Universal.
Whether you're alone this Christmas Eve or with others, make the time to humbly and eagerly welcome Him into the world and your life. Spend time with Him.
And know you are also practicing for His triumphant return!
---
About the author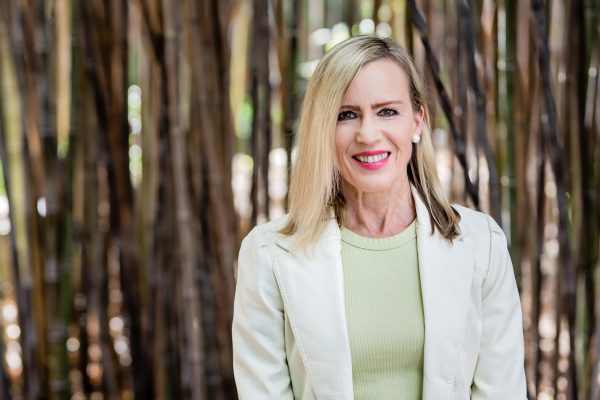 Amy Walton is a certified life coach, certified Christian life coach, speaker, and writer who has lived in coastal Virginia for nearly 30 years. A native of Mayodan, North Carolina, she was baptized, confirmed, and raised in Mayodan Moravian Church, where she remains an Associate Member. Connect with her at www.HolyGrounding.com or [email protected].
---
Requests for republishing, click here
Want to volunteer to write for us? Click here