BY REV. DAVID MERRITT |
(Originally written December 8th, 2022)
Each year at Advent we begin a cycle of seasonal and church specific days of celebration that as Moravians we should be informed about and also celebrate as part of our Ecumenical Witness. And as the year unfolds before us, the lessons from the Lectionary as well as our Daily Text helps us to uncover essential Biblical themes from the Old and New Testament.
I will admit that as a child, I was unaware of these special days. I had the idea that only the Pastor or Choir Director was in charge of selecting seasonal and special Sundays in the year or better yet, by chance. But as an adult, I have learned to value the  ebb and flow of the church year; treasuring the moments in Scripture when the Bible comes alive for us and learning more about my own heritage of faith.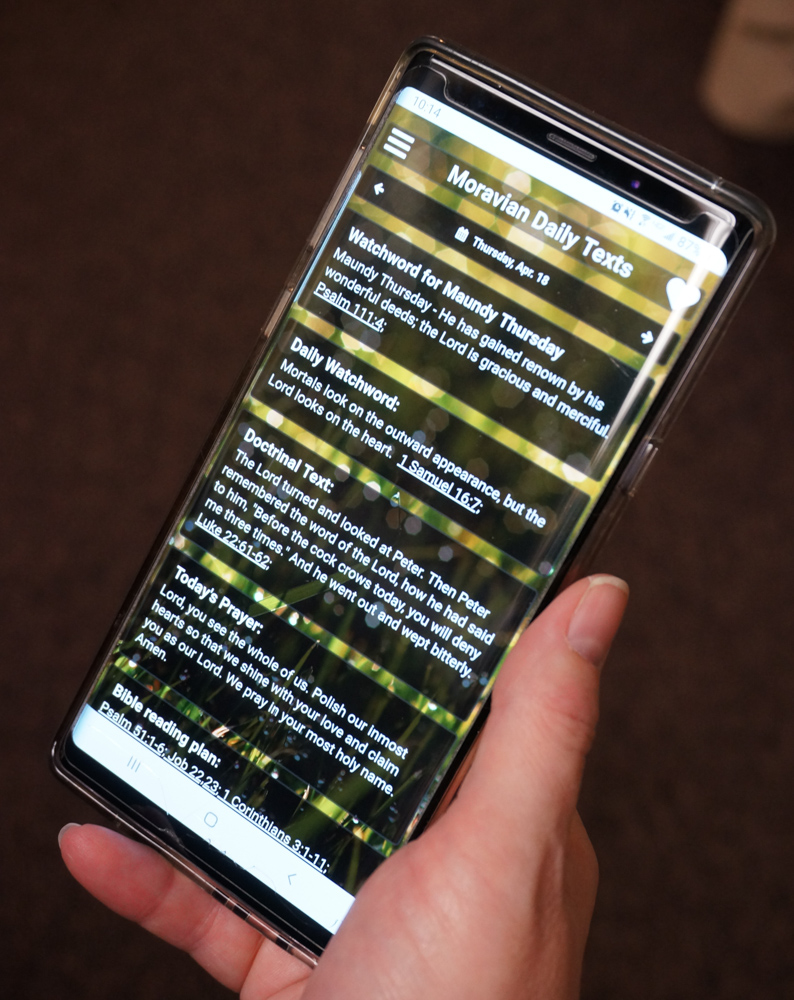 May I suggest in the coming year, you choose to follow along with other believers in a journey of discovery as we sense the newness of life in Christmastide, Epiphany, Lent, and the other Holy Days. Explore the richness of each of the assigned lessons for Sunday Worship, and when you are in the mood for some history and life lessons, find out the why, the who, the when, and the how of our Moravian Customs and Special Sundays listed in our Daily Text Book.
These and other powerful moments in the church year can transform your life and your own journey of faith. I am reminded that in the Gemeinschaft program, each participant was asked to journal, read, and reflect on our Daily Text and engage in a prayerful study of scripture as they deepened their faith journey in a small group setting. Set aside some time in a group or as an individual to be fully immersed in the year that awaits you, and learn from the richness of the Church Year 2023!
And as you find power in daily rituals and weekly celebrations in your own church, may the New Year's Resolutions you make provide new growth. David Mallett, who wrote the lyrics to Garden Song, offered these reflections on growing things and the richness of life:
Rainful rain, sun and rain
Find my way in nature's chain
Tune my body and my brain
To the music from the land
Plant your rows straight and long
Temper them with prayer and song
Mother Earth will make you strong
If you give her love and care
Inch by inch, row by row
Someone bless these seeds I sow
Someone warm them from below
Till the rain comes tumblin' down
---
About the author
The Rev. David Merritt is a retired Pastor, former Dean, Outreach Director, and Chaplain, but he's "papa" according to his grand-kids. David loves God, Laurel Ridge, and his family. He has enough sense to get out of the rain but prefers raindrops anyway.
---
Requests for republishing, click here
Want to volunteer to write for us? Click here