Three years ago at our Eastern District Synod we were inspired to find unity and shared purpose by witnessing together God's Spirit at work in and through Moravians engaged in sensing God's heart for a broken world and serving side-by-side as the body of Christ.  Since that time our Eastern District Ministry Teams and staff have developed a variety of workshops and resources to cultivate a further awakening to God's call to Mission and Service.   This month we highlight workshops offered through the office of Youth and Young Adult Ministries.  These workshops offer valuable insights for members of all ages and are easily adapted to meet the needs of your congregation.  The following is a sampling of what is offered:
Growing Young: Six essential strategies to help young people discover and love your church. 
Churches are losing both members and vitality as increasing numbers of young people disengage. Based on Fuller Youth Institute's groundbreaking research, develop a strategy to involve and retain young adults and teenagers. This Growing Young Workshop invites you to position your congregation to engage younger generations in a way that breathes vitality, life, and energy into the whole church.
The Way I Heard It: All good stories have a twist, and all great storytellers are just a little twisted. 
Jump into Jeopardy, Moravian style, to discover Moravian 'truths' by sharing stories about the many challenges that ultimately led to the growth of The Moravian Church.
Social Media and …well…everyone: Best Social Media Strategies and Practices
Do you want to improve your congregation's online presence? Do you not know what an online presence even means? Do things like "branding" or "social media analytics" either scare or excite you? Do you love Facebook? Do you think it is a load of crock? If you answered "YES!" to any of these questions then The Eastern District Social Media workshops are for you! They are offered for individual congregations or gather a couple folks to make for a wild good time! The flexibility doesn't end there! Workshops can be held in person OR via Webinar! Don't hesitate to build your social media strategy! Meet with the Eastern District Social Media Coordinator today.  Email [email protected] for more info or to get scheduled!!
Reclaiming Civility:  In All Things Love
Life is full of conflicts.  To help conflict serve the common good, we need respect for each other and a shared common interest or belief.  Starting with the Moravian Motto and the Covenant for Christian Living explore ways that communities agree to disagree.  We can survive our differences if they are handled with civility and respect or as Moravian's claim, we can handle our differences if we remember, 'in all things love'.
Neighborhood Church:  Making Your Church Invaluable to Your Community 
Make the values of love, grace, and justice shine even brighter in your local neighborhood today.  Neighborhood Church:  Making Your Church Invaluable to Your Community is a resource workshop that inspires churches to become a vibrant and engaging community that partners with the families and neighborhoods living around them. Learn practical, essential tools that lead to communal conversion, develop the DNA of listening, spur fruitful partnerships, promote integrated space, and sustain long-term visions. Dare to have audacious hope for your local congregation not only as a sign of God's kingdom but as life-giving communities that anchor your neighborhood.
Email [email protected] for more information or to schedule one of these workshops.
Moravian Day of Service Resources
An email containing resources for the upcoming Moravian Day of Service were recently sent to all congregations with suggestions for service opportunities, worship resources, and an invitation to share your stories.  These resources are all available online at www.moravian.org/dayofservice .  Please keep in mind that while September 15, 2019 has been designated as the Day of Service we realize that not all congregations can plan a service opportunity for that weekend, or use the worship service on that Sunday to celebrate service to others.  So please feel free to use dates and times that are most suitable your context.  If you have any questions about the day of service please contact Chris Giesler at [email protected] .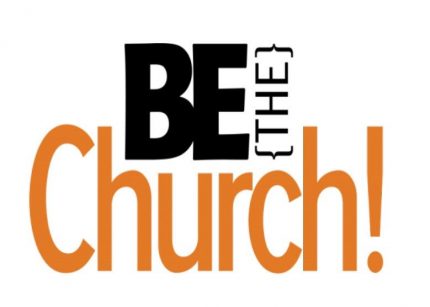 Be The Church Workshop Schedule & Sites:
Metro NYC held at John Hus on 9/14/19.
Staten Island held at Castleton Hill on 9/7/19.
Questions? Call or email: Marie Couts- [email protected]
_____________________________
Moravian Women Northern Province Invites you to its 65th Anniversary Thanksgiving Service and Banquet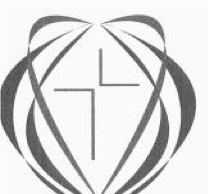 Saturday September 28th, 2019 10:00 am, Central Moravian Church Bethlehem, PA 18018
Contribution $25.00.  Registration Deadline: September 13, 2019. To Register Contact: [email protected]
CROSSROADS CLASS-
SUMMER BOOK CLUB
Tuesday, 6:30-8:00pm
August 20
Bahnson Center
Price: $10.
Click to Learn More & Register
New Director Announced
The Hope Board of Management is very excited to announce that Suzanne Curtis has accepted the position of Center Director.
She will begin to transition into the roll over the next few weeks as she shadows our outgoing Director, Sue Dreydoppel who will be retiring at the end of September.
Suzanne is a member at Nazareth Moravian Church and is currently the Water Safety Instructor and Head Life Guard for Camp Hope. In Suzanne's words, "I am honored to have been offered and excited to have accepted a new job at Hope Conference Renewal Center as the new Center Director. Working at Camp Hope full time really is a dream job for me, and I thank God for the vision he has for me and for the opportunity to be a part of this amazing ministry."
The Board of Management thanks Sue Dreydoppel for her years of service at Camp Hope as both Administrative Assistant and as Center Director.
Please hold Camp Hope and all of our Moravian Outdoor Ministries in your prayers! Kids and adults lives have been and will continue to be changed by a week at church camp.
If you already volunteer your time as a counselor, program leader or dean at a camp, thank you for helping to be the hands and feet of Christ for the campers you encounter. If you haven't volunteered in a few years or you've never volunteered, please consider doing that next summer. Our camps can't run without volunteers!
Sugar Cake Bake-Off  Part of the Camp Hope Fall  Festival  Saturday, October 5, 2019
For more information on camps or bake-off, see your church office or contact Hope Conference Center at 908 459-4435
MMFA- Introducing the new Moravian Giving Portal!
It's easier than ever to organize your gifts, whether to your local congregation or your gifts beyond your church pledge. Online giving is growing, as many prefer charitable giving as a way to remember and honor loved ones or direct their social media friends to birthday fundraisers. In addition, monthly giving online is growing because it's easy to set, along with other monthly financial payments.
The Moravian Ministries Foundation in America is proud to introduce the new Moravian Giving Portal, which is your one-stop, 24/7, online giving destination. We've established online giving capability where it did not exist before for congregations that invest in the Moravian Common Fund. Only about 25% of Moravian congregations had online giving capability on their own before the Giving Portal. We also established online giving for Moravian agencies that did not have it before. You can now give online to Salem Congregation, Come & Worship, the Interprovincial Board of Communication, the Board of Cooperative Ministries, the Society for Promoting the Gospel, the Larger Life Foundation and many other worthy causes. In addition, you can give online to your District or Province, existing Donor Advised Funds, Mission and Ministry Funds, Designated Funds, and scholarships. For those agencies and congregations who already have existing online giving tools, the Giving Portal simply directs you to their donation form or site. Give now, any time, from the convenience of your home. Make any gift in loving memory or honor of someone. Your foundation takes care of the proper receipts and acknowledgements. If your Moravian journey has been a blessing to you, then the Moravian Giving Portal is here to help you be a blessing to others.
Click Here to Check Out the new Giving Portal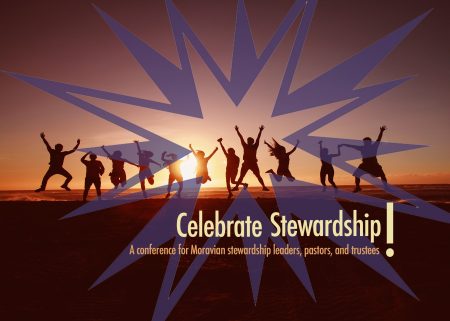 Moving ministries forward, together. A Stewardship Conference MMFA
October 4, 5 2019 East Hills Moravian Church, Bethlehem, PA
It's time to start thinking about 2020…2020 Daily Texts, that is!
We at the IBOC have been considering 2020 more and more as the summer progresses, especially the 2020 Daily Texts! Since last fall, the IBOC has worked to compile and edit the upcoming 2020 edition of this well-loved devotional.
Today, more than 280 years after its first publication, the Daily Texts continues its promise of a "daily message from God that is new every morning." The cover image selected for 2020 features a calm, green, nature-themed image of nasturtiums.
The 2020 editions don't begin shipping until late October/early November, but you can pre-order yours at discounted prices starting in July; online pre-ordering for the 2020 Daily Texts will begin July 3
at : https://store.moravian.org/ The general order form is being mailed to current customers; you can also download it here: https://www.moravian.org/wp-content/uploads/2019/07/2020preordermailerforweb.pdf
Order by August 13, 2019 to receive a 10% discount on the paperback, hardcover, large print and journal editions of the North American editions and the German and Spanish-language editions we offer.
Prices for the 2020 edition:
Paperback: Reg. $10.50, preorder $9.45
Hardcover: Reg. $15.00, preorder $13.50
Large Print: Reg. $13.00, preorder $11.70
Journal: Reg. $16.00, preorder $14.40
Spanish or German, Reg. $10.50, preorder $9.45
For more information on all of our items and to learn more about the work of the IBOC, visit: https://store.moravian.org/ or call Jill at 1 (800) 732-0591, ext. 38