Pre-Synod Meetings
As this year for district synods is now in full swing, preparation for the 2021 Eastern District Synod continues.  The Western District just completed their virtual synod and offered a wonderful model for us as we navigate these interesting days of managing this virtual gathering in the midst of a pandemic.  To help acclimate delegates for this virtual synod, we are planning a series of "Pre-Synod Virtual Meetings."  There will be a meeting for each region in the Eastern District and will offer a number of different opportunities:
What will a "virtual synod" be like?  The Pre-Synod Meeting will provide information not only about the technology we will use and how the synod will function, but also provide you with information on the schedule and what to expect out of each day.
How do I get ready for synod?  We will offer you instruction on how to access the various documents and reports that give you information about the Eastern District's work during this inter-synodal period.
Although there will not be committee work or memorials to consider in this virtual synod, it is still important that each delegate review the ministry work that has taken place and is available as a resource for each congregation.  Most importantly, prayer is an important element in preparing for a synod and yours are very much needed as we move into this important and sacred time of fellowship together.
What is the work we will do at synod?  The agenda for a district synod is established by the district board.  Due to the limitations of a virtual format, the Eastern District Executive Board has limited our agenda in this virtual synod to two items:
The election of the Eastern District Executive Board and board representatives to our district agencies.
Approval of the 2022 Eastern District budget.
The Pre-Synod Meetings will provide you, in particular, with detailed information about the opportunities and challenges related to the finances of the district, as well as prepare you for a proposed budget being constructed by a Finance Committee working in advance of synod.
Will there be anything other than these two agenda items during the synod?  Absolutely!  We will talk about the opportunity to both hear and interact with international musician, speaker, and author, David LaMotte.  Along with the blessings of worship interwoven throughout our time together, there will also be an opportunity to hear about "phygital ministries" and the advancement of digital technology within the life of the church.
Who should attend a Pre-Synod Meeting?  All clergy serving under call or appointment in the Eastern District and all duly elected congregational lay delegates should attend the virtual Pre-Synod Meetings so that you are prepared for this extraordinary synod and are aware of the issues upon which we will be voting.
Finally, when are the Pre-Synod Meetings?
May 23, 6:30 PM – Ohio Region
May 23, 8:00 PM – Penn-Mar Region
May 24, 6:30 PM – DelValley Region
May 24, 8:00 PM – LV South Region
May 25, 6:30 PM – LV North Region
May 25, 8:00 PM – NY Metro/Toronto Region
Prior to the meeting dates, a ZOOM link will be provided to all synod delegates.  Should you be unable to attend your assigned date, then an upcoming memo will direct you on how to register for attendance at another region's meeting.  As well, if a congregation needs to revert to its alternate delegate prior to the Pre-Synod Meeting, that person must also register.  If delegates can attend their assigned Pre-Synod Meeting, then registration is not required.

As we begin to see 2020 in our rear-view mirror and move cautiously forward into 2021, the Moravian Church is witnessing the return of activities within its ministries. In partnership with Director Dan Scharnhorst and the staff of Mt. Morris Camp & Retreat Center, the Board of World Mission is sponsoring a work camp during the dates of  June 11-20, 2021. There are a number of tasks identified to prepare the grounds for in person summer camps.
In order to accomplish these tasks, the BWM is seeking volunteers to be part of this effort. The BWM will be covering the expenses for meals and cabin lodging for the dates that a volunteer can commit to assisting with. There is a limit of 20 persons per day. If you are able to join the volunteer team, please contact BWM Director of Mission Service, Jill Kolodziej by May 28 at [email protected] or 920.256.9472 to reserve your space.
You can also visit our website for additional information. https://www.moravian.org/mission/
The Board of Management has decided that we will not be able to have our traditional weeklong summer camps again this year. With Covid restrictions, the experience would not be what we all expect a week at camp to be.
We will be offering weekend cabin rentals for families again for Memorial Day Weekend as well as the last two weekends of June and the month of July. Information for these rentals will be coming out shortly. We are planning on having a full summer long staff to lead activities, games and campfires as well as providing meals and cleaning the camp. If you are 16 or older and would love to spend a summer at camp, please contact the camp office to apply:  908- 459-4435 or [email protected]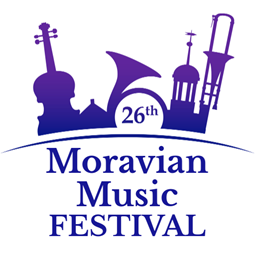 will be different from any Festival you've ever attended before! Because of ongoing concerns about the COVID-19 pandemic, the MMF Board of Trustees decided in the fall that the 26th Moravian Music Festival, scheduled for 18-24 July 2021, will be an all-virtual event. The Festival will feature a combination of live and pre-recorded worship opportunities, concerts, classes and webinars, and lectures, as well as a separate program for children and youth with a musical theater production! Read about all the plans and put reminders in your calendar to check out frequently!
REGISTRATION IS OPEN!  – find the links at www.MoravianMusicFestival.org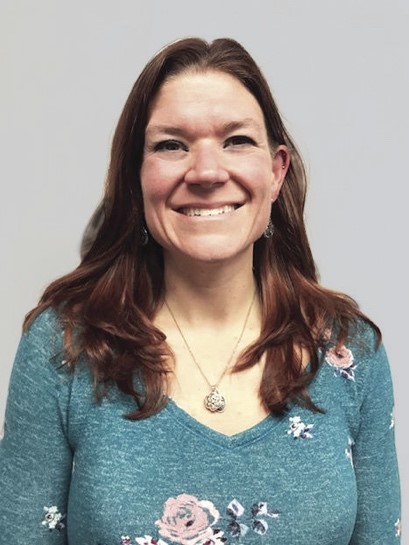 A Conversation with Rev. Katie Van Der Linden
For our Steward Sparks session at 11:00 a.m. EDT on May 25, we'll be joined by Rev. Katie Van Der Linden (Ebenezer Moravian, Ebenezer, WI). She has selected Matthew 25: 14-30 (the parable of the talents) for our discussion.
Click here to register on Zoom.
Click here to get to know Katie a little more before we meet in May
Jesus Makes My Heart Rejoice
T-shirt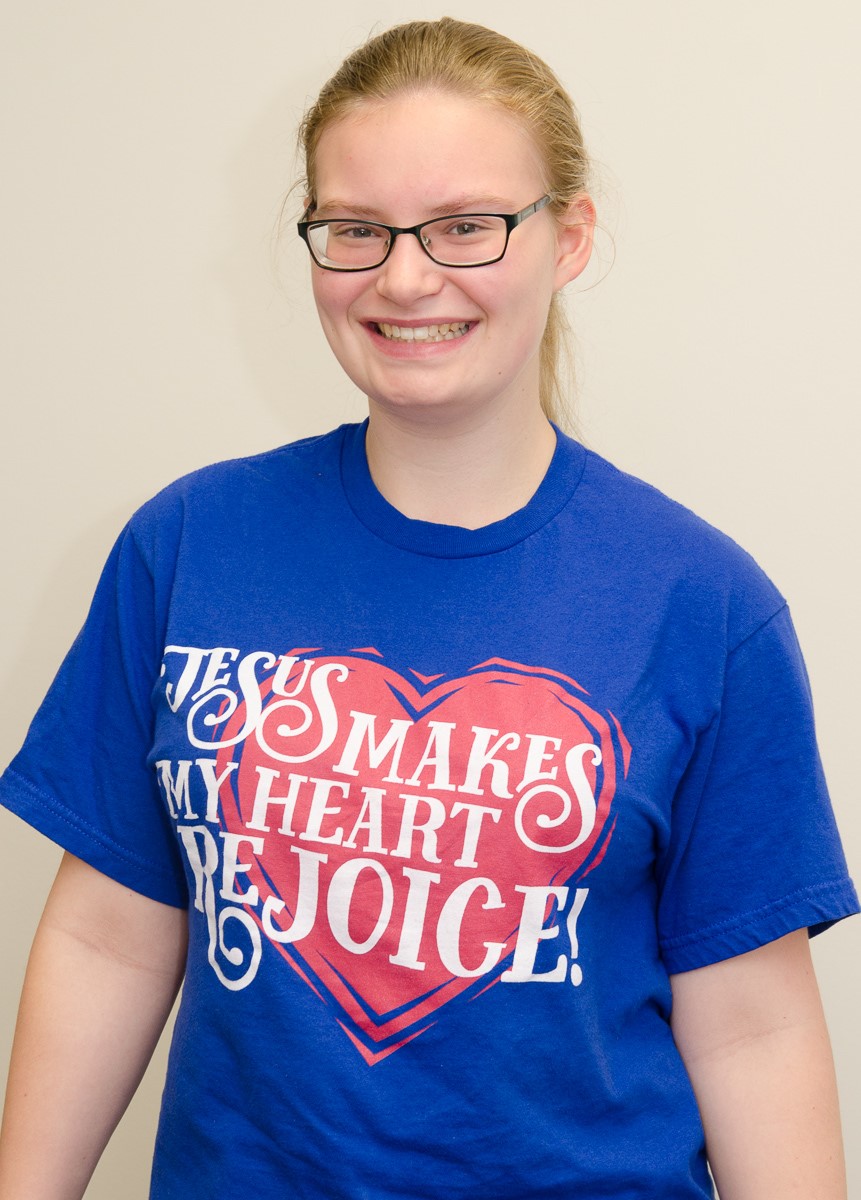 FREE SHIPPING! This high-quality, 100% cotton T-shirt comes in a beautiful royal blue (NP) and Navy Blue (SP) with a brilliant red and white, silk-screen design: "Jesus Makes My Heart Rejoice" over a big red heart! The back lists all the churches from each respective provinces. Show your pride in your church and share the faith with this great T! Sizes S M L XL $15.00; XXL, XXXL, $17.00 (Includes free shipping to the continental US only)
Special Provincial Synod
The Provincial Elders' Conference has called a Special Provincial Synod to be held on July 10, 2021, to consider one item of business regarding a request by Moravian Theological Seminary to combine and enter into a relationship with Lancaster Theological Seminary in Lancaster, PA. Congregations are selecting delegates to represent them at this special synod that will be held completely online. Registration deadline is May 25.