BY REV. REBECCA CRAVER |
In the 14 years I spent as a Moravian clergyperson, I have been part of many conversations about how the world is changing, how the way we "do" church is shifting to meet different needs and rhythms of life, and what God is calling us to let go of so we have both hands available to embrace the new thing God is doing in our world. No matter who the conversation partners are there is always tension because transformation is a process, the end is not likely to be clear to us at the beginning. As a person who likes to have a plan in place, I have had to learn how to balance my desire for control with the invitation to be inquisitive and trust in God.
One thing that has helped me to lean into God's call to transformation in my life and in the life of the Church is the company of others who are also leaning in. It is the experience of finding kindred spirits, someone with a common hope and desire to join together on the adventure of life. That has made the process of change not only more bearable, but also much more exciting. Being kindred spirits has not meant that we have all the same ideas for how to meet the challenges of being disciples of Jesus in these days. We do, however, have the same desire to explore possibilities, be challenged to move beyond our comfort levels and a definite hope that God is going to surprise us all with what develops.
"Kindred spirits are not so scarce as I used to think. It's splendid to find out there are so many of them in the world." ― L.M. Montgomery, Anne of Green Gables
In the past year, I have enjoyed the opportunities to work with others throughout North America to create worship experiences, workshops, and a podcast about creativity in worship. I love having an opportunity to work with other people who are passionate about the same thing as me. We each bring something unique to the process and by sharing our gifts we are all able to create something that wouldn't have been possible without every contribution from the team. We have reimagined how to take all the gifts of God at our disposal and put them into new arrangements to support the process of change at work through God's Spirit in our church.
We are all invited into God's work of transforming the world and I hope that everyone is able to find a place to contribute, share and build up the kin(g)dom of God. So if you feel called to start something new, to support an ongoing effort, or even if you aren't sure what God is asking you to do–look for kindred spirits, get involved with a team around an idea or goal and see what comes up. There are many ways that God is at work to bring about the Reign of Christ and whoever you are and whatever your gifts maybe, God has a spot for you around the table of creative collaboration!
---
About the author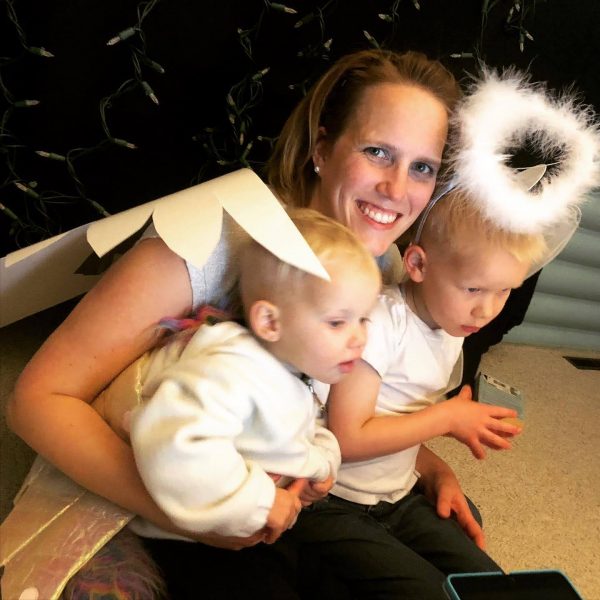 The Reverand Rebecca Craver is the pastor of the Edmonton Moravian Church in Edmonton, AB Canada and is the chair of the Northern Province Healthier Congregations Task Force. Rebecca is passionate about cultivating imagination, creativity and courageous conversations about the future of the church. Along with Rev. Brian Dixon she produces a podcast called "Create in Me" to explore the intersections between practices or worship and our daily lives.
---
Requests for republishing, click here.
Want to volunteer to write for us? Click here. 
---