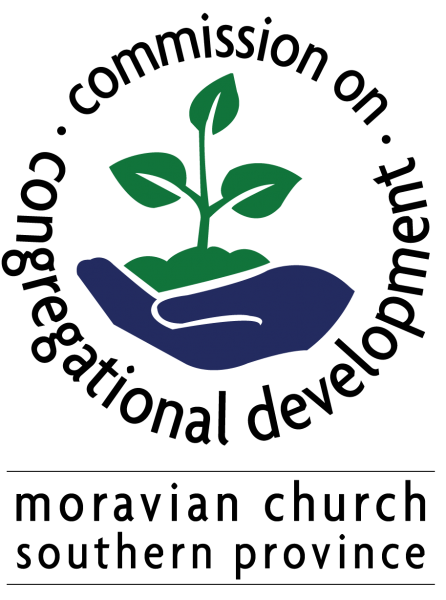 The Commission on Congregational Development evolved from the work of the Board of Cooperative Ministries in 2021. As part of an earlier restructuring process the Board of Cooperative Ministries (BCM) was create in response to a desire to bring together various provincial ministries and groups that support congregational life. The BCM staff and board members contributed so much to the Southern Province through their leadership and creativity.
The process of discernment of the Provincial Synods and Provincial leadership continued to actively reflect on how our structure can best support our mission, to equip Moravian Christians and congregations to be agents of God's transforming love in the world. We will do this by providing resources for spiritual growth, community and mission.  Through that process the Provincial Elders' Conference chose to create the Commission on Congregational Development (CCD) and called the Rev. Rebecca Craver to serve as the Director of Congregational Development and convener of the CCD.
The CCD will focus on supporting congregations with resources for faith formation, leadership, spiritual growth, curriculums, Moravian history, and much more. While also accompanying boards and churches through processes of change and development. We invite others to join in with working groups, collaborative opportunities for ministry and consultation processes as we continue in the legacy of shared provincial ministry that began as a Provincial Sunday School Committee in 1884.
The CCD members are:
Evie Blum
Rev. Eulencine Christopher
Rt. Rev. Sam Gray
Mark Coleman
Michael Terry
Andi Williams
Click here to meet the CCD Staff.
The Commission is a ministry that is part of the Moravian Church, Southern Province.
Resource Center Hours: Monday-Thursday 9am-4pm
Contact us: 336-722-8126
Updated July 18, 2022